NEED A NEW RETAINER?
WITH ROG'S RETAINER GUARANTEE,
YOU GET ONE!
UNLIMITED REPLACEMENT RETAINERS FOR 10 YEARS!
$20 Co-Pay Per Retainer
Whether your dog ate your retainer or it's been years since your treatment was completed, we will replace your lost or broken retainer at no limit for only a $20 co-pay!
Replacement Policy
There is no charge for repairs and/or re-bonding of lower fixed retainer within three months of original placement. If you need a new retainer, there will be a charge for a replacement.
Please text or call us immediately if you have any problems with your retainers! Please text if the lower retainer (wire) comes unattached and remember to bring it along to the emergency appointment so we can try to reattach it.
The retainer phase of orthodontic treatment is very important. At age 16, we recommend that your general dentist or an oral surgeon evaluate your wisdom teeth.
RETAINER CARE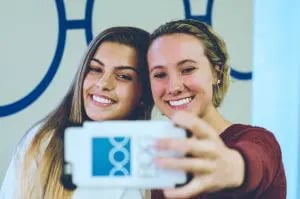 Brush with cold water and toothpaste
Never put in hot water or leave in a hot car – retainers will warp
Keep away from animals (especially dogs)
Never wrap in a napkin
If it's not in your mouth, it should be in its case
If swimming in a lake or ocean, take it out and keep it in the case
EVEN AFTER YOUR LAST VISIT WITH US, REMEMBER TO WEAR YOUR RETAINER EVERY NIGHT! REMEMBER: Nighttime for a lifetime! Keep your smile Fantastic for life!
×
Schedule an appointment now