ASK ROG: What is the ROG difference?
Posted on July 20, 2021
Patients call Dr. Natalie Parisi "Dr. Nat" because "Dr. Parisi" referred to her father and ROG co-founder, Dr. Vincent Parisi! Watch our video with Dr. Nat on what sets ROG apart.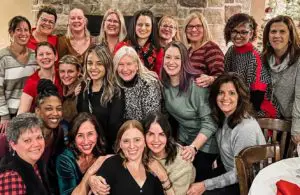 Part of the ROG difference is our Rockstar team. Every member of the team has a thirst for knowledge, a passion for excellence, and the mentality that all patients need to be treated with kindness and respect. We are outgoing, kind people who are fully committed to our goal of providing the highest quality of orthodontics possible. Many of our team members have been with ROG for more than 20 years and remain passionate about our work. We hire for personality and then we offer them the best training possible so that you and your child can get the best care toward that fantastic smile.
We love what we do. One day a dad came in and said "Who said Disney is the happiest place on Earth? This is the happiest place on Earth."
When you come visit us, you'll also get to experience the ROG difference. Just remember that at ROG, your initial evaluation, which includes your x-rays and your photos, is free of charge. There's a reason that we are voted the best orthodontist in Montgomery County year after year, and we don't take that responsibility lightly. We'll do everything we can to give you the best possible customized care and have you have a fantastic experience while you're doing it.